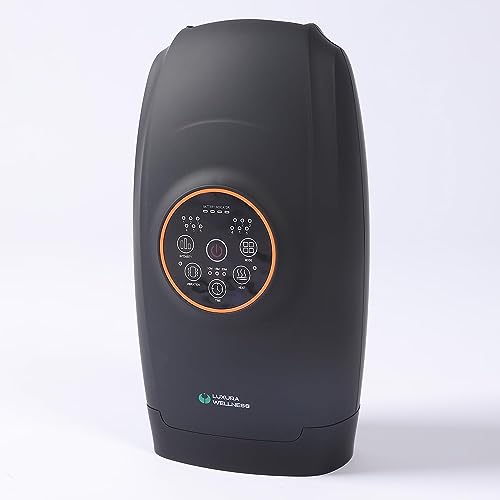 Luxura Wellness Hand Massage – Versatile and Comfortable Hand Massager with Heat and Compression – Complete Hand Therapy Solution with 6 Level Pressure Points – Cordless Hand Massager Tool
Original price
$109.95
-
Original price
$109.95
Innovative Design for Instant Relief: The Luxura hand massager machine is a cordless and portable solution that provides long-lasting comfort. It has a sleek design to ensure you can take your hand therapy equipment anywhere at anytime.

Discover Heat Therapy: With the ability to reach up to 131-degrees F, our hand massager features a built-in heat feature that eases discomfort and enhances relaxation. Use this to relieve joint discomfort, arthritis, or simply unwind with a soothing warmth.

Versatile Massage: This finger massage tool features 6 built-in massage modes catered to your needs: wrist mode for targeted massage, fingers and palm mode to relieve tension, full hand mode for overall relaxation, and combination modes for a complete, holistic experience.

Customized Intensity Levels: Our hand massager for arthritis and carpal tunnel ball for carpal tunnel relief also has 6 intensity levels that you can easily adjust to your needs: 2 mild and 2 medium levels for a soothing massage or 2 strong levels to soothe more intense discomfort.

3 Time Cycles: Our wrist and finger massager, comes with 3 time settings that allow you to enjoy a shorter (10min) massage for a quick revitalization, a medium (15min) massage to relieve stress and discomfort, and a longer (20min) massage session for deep relaxation. The massager is cordless, having a rechargeable, long-lasting battery that allows you to enjoy longer sessions.