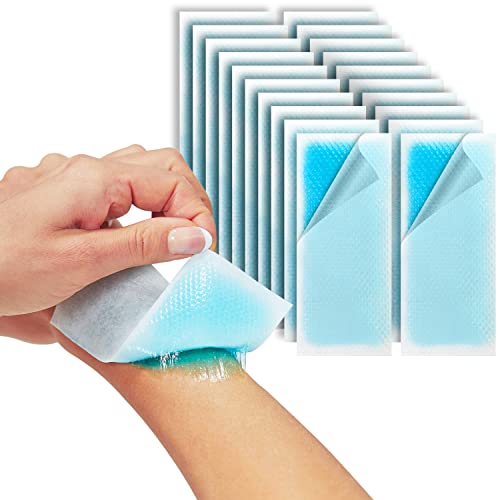 20 Pack - Cooling Patches for Fever, Natural Headache and Migraine Relief, Soft Gel Sheets, Fever Patch for Kids, Tension/Sinus, Headache Relief Prevention
Original price
$29.99
-
Original price
$29.99
IMMEDIATE COOLING RELIEF ON CONTACT

 

- These cooling patches serves like an instant ice pack that provides noticeable relief for migraines, headaches, toothaches, overheating/sunstroke, fever, sprains, and hot flashes. Experience immediate soothing relief the instant it touches your skin.
HEADACHE & MIGRAINE PREVENTION

 

- Cool to the touch, no refrigeration necessary. Ideal for sinus & tension headache relief and migraine in children, teens, and adults. There's no need to suffer any longer. Vanquish naturally and effectively.
GENTLE TO APPLY, EASY TO WEAR & REMOVE

 

- The migraine patch gently adheres to skin with long-lasting staying power, and removes easily for natural, drug free migraine relief. Place on the forehead, temples, cheeks, sides & back of neck, and on problem areas.
SAFELY USE AT WILL, NO CONTRA-INDICATIONS

 

- 100% safe to use with OTC or prescription migraine medicine, migraine relief pills, headache medicine, migraine stick roll on, migraine relief cap, migraine spray, or in combination with any other medication.
LONG-LASTING CHILL EFFECT (UP TO 8 HOURS)

 

- Convenient, portable, and disposable. It's easy to keep extras in a bag, in a locker, at work, in the car, in the nightstand, or in your pocket. Retains temperature much longer than ice packs or head wraps; stays cold up to 8 hours later.