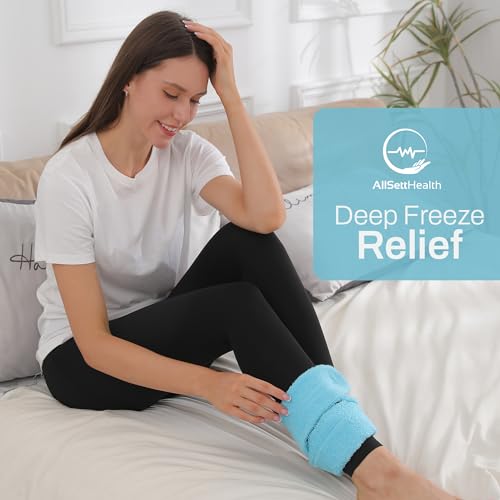 Cooling Towel with Soft Gel Ice Pack Inserts | Included 2 Gel Ice Packs Reusable - Multi Purpose Compression wrap - Neck, Legs, Arms, Shoulders - Ideal for Post Surgery, Migraines, Hiking and Injuries
Original price
$34.99
-
Original price
$34.99
On-the-Go Neck Gaiter with Velcro Strap: Your Essential Full-Body Cool Companion - Whether you're engaged in yard work, sports, hunting, fishing, or hiking, our innovative neck cooler, with its convenient Velcro strap, doubles as an ice pack for the neck, providing all-in-one support and comfort for your neck, shoulders, wrists, knees, and more.

Cooling Neck Wraps Recovery Aid – This reusable neck ice wrap for pain offers soft, therapeutic support for recovery from a sore, stiff neck, neck injury, sports injuries, headaches, and migraines. This cold pack can also be used to provide TMJ relief to help reduce pain and swelling fast.

Soft, Form-Fitting Compression – Far more comfortable than stiff hard ice packs these ice packs for injuries feature a hook-and-look adjustable fit for a cold compress reusable that's soft and supportive. The soft, plush fleece is also gentle for direct skin contact!

Target Swelling and Injuries – Beyond neck pain this reusable ice pack for neck and shoulders can also be used for sprains, tendonitis, arthritis, and general inflammation caused by tough workouts, sleeping wrong, or other injury recovery efforts.

Comfortable, Gentle, Instant Relief – These freezable neck cooling wraps are soft, flexible, leak-resistant, and freeze quickly so you can use them fast. They're breathable, lightweight, and stay in place making them ideal for men, women, or kids.